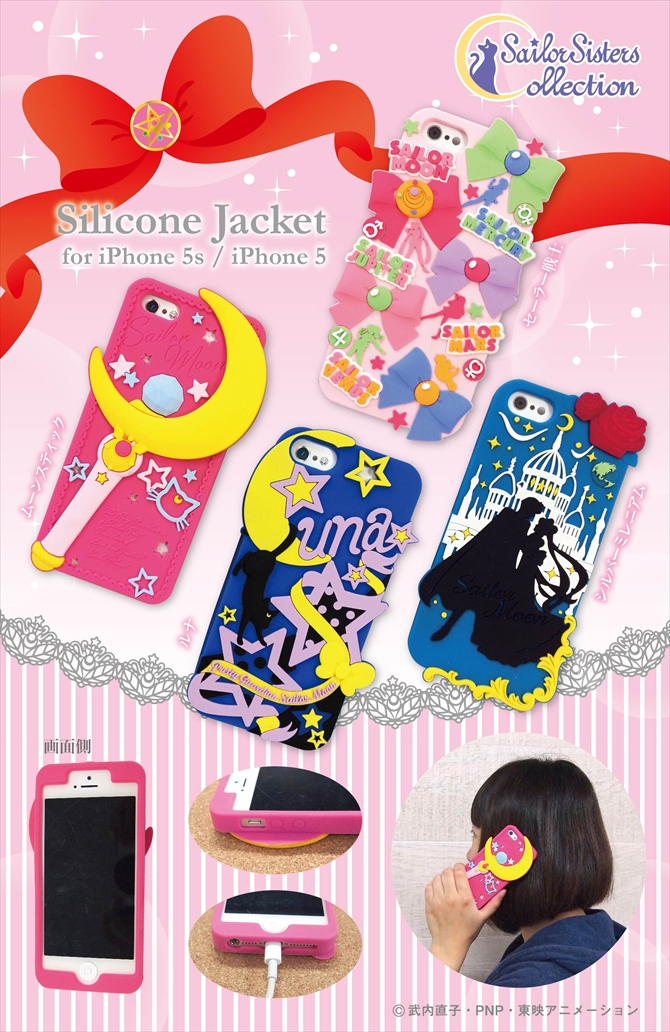 I'm sorry to have kept you waiting! To guard gently iPhone5/iPhone5s your silicon material, silicon cute jacket comes up! Designed the icon impressive lineup all four "Moon stick", "Luna", "Sailor 5 warrior" and "Silver Millennium". In a unique texture, the feel is also excellent fit to the hand! The wearing is simple, connection of Lightning connector is also possible while mounting.
Smartphone made ​​by silicon jacket, and MAKE UP your iPhone! !
※ It is iPhone5/5s correspondence. It can not be used in other models.
Contact:
Corporation Gourmandise: Publisher
:06 -6281 -8739 Phone
Phone Hours: 10:00 to 17:00 Monday to Friday
(excluding public holidays, summer and winter holidays)
Product Name Sailor Moon silicon jacket for iPhone5/iPhone5s Release Date Late September 2014 Price Each 3,686 yen (tax inc.)