Tomorrow April 1 Starting with the TVQ Kyushu Broadcasting from the (water) 17:30, anime "Sailor Moon Crystal" will start the television broadcasting in the nation! And, in response to the great response of fan of everyone, the first phase to start from April as "Dark Kingdom Edition" at the agency, same time zone, continue to the second phase of the "Black Moon Edition" and TV broadcasting from July It was also decided early to!
In addition, Nakagawa Shoko, known as Sailor Moon fan (Shokotan), but it was also decided that the second term than "Black Moon Edition" starring Diana role! !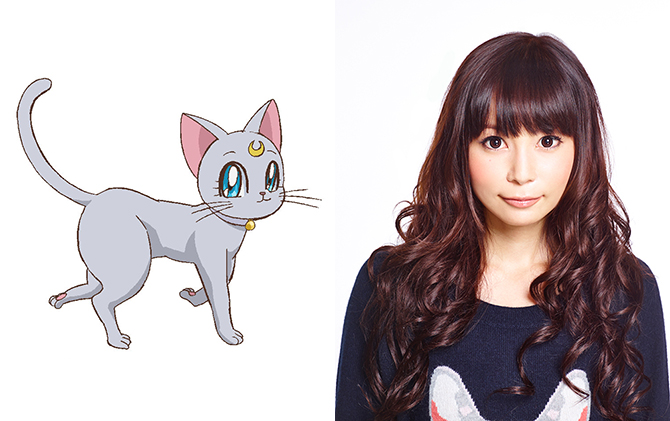 Diana is a black cat Luna and white cat Artemis daughter to support us Sailor Moon, has been gaining popularity among fans as brave character of Chibi Usa feelings are parents and their owners. Such a Diana or Shokotan the plays how, by all means stay tuned!
It should be noted that the second phase of "Black Moon Edition" is prior to the television broadcast, is in free delivery than the first and third Saturday of each month at 19:00 Nico Nico Douga. Shokotan plays Diana, will debut in the first 20 episodes from April 18 (Sat) 19:00 is delivery. Quickly If you want to meet Diana, here also do not miss!